Environment Setup
I have a typical developers environment: Windows 10 Enterprise X64 (Version 1511, OS build 10586.839). Installed DotNet Core 1.0.1 and VS Code. In VS Code there are two extension installed.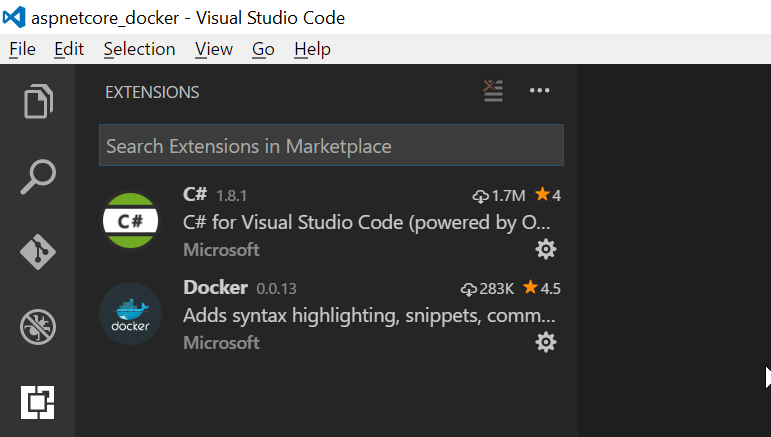 Enable Hyper-V
VirtualBox is no longer needed! Simply enable the Hyper-V on on Windows 10 by running powershell commands (as Administrator)

1
2


Enable-WindowsOptionalFeature -Online -FeatureName Microsoft-Hyper-V -All
DISM /Online /Enable-Feature /All /FeatureName:Microsoft-Hyper-V

You might need to change the BIOS setting. Read more at here.
Note:
The document from Docker also mentioned that the virtualization must be enabled, and said you can verify it in the Task Manager. However, I can not find "Virtualization" label in my Task Manager. But the following steps work fine anyway.
Install Docker
Head to Docker official site, download and install Docker for Windows. The version I installed was 17.03.1-ce, build c6d412e Community Edition, via Edge channel.
Lets verify it.